at LK Academy's
Tuition and Enrichment Centre in Singapore
Our tuition centre believes that learning can be achieved in many forms. The element of confidence is embedded in our primary tuition and secondary tuition classes. Our enrichment centre's goal is building our students' confidence to face life's ever-changing challenges. Our unique teaching methodology with a mix of IQ and EQ skills allows us to offer stress-free learning tracks within our tuition centre.
Show More
We can make English, Math and Science tuition less intimidating and easier to understand, thus making learning more interesting. Our primary and secondary tuition programmes are designed to equip students with the confidence to succeed. Embark on this journey with LK Academy today!
November/December 2023 Holiday Workshops

NEW!
Our tuition centre offers a meaningful way of spending your child's holiday break! Whether it's a public speaking or educational workshop, it will be interactive and well-disguised fun. Our primary and secondary educational workshops are inline with MOE curriculum to prepare your child for their exams or jumpstart the new year. Make your child's holiday memorable with our primary and secondary school tuition and educational workshops in Singapore. See our activities below.
Select A Programme
LK Academy offers both primary and secondary school tuition for crucial and often challenging subjects like English, Math and Science. With our fun-filled and interactive way of teaching your kids, we can guarantee that their academic development is neither stressful nor taxing. Discover the tuition programmes we are offering from the list below and enrol your child in our tuition centre today.
"Time flies. My dearest daughter has been with LoveKids for more than 8 years. There are many more years to come as she will be continuing her secondary journey with LK Academy.
I can still remember how desperate we were then - with a 3 year old girl who needed help. We were very blessed to meet Teacher Nonis, who changed my daughter's life..."
Jeslyn
Mother of Rui Teng, P6
"A big thank you to Teacher Kim. She is a very dedicated, patient and committed English Teacher.
Under teacher Kim's coaching, my son has gained more confidence for his exams, especially composition writing. Appreciate teacher Kim's help in motivating him to reach for the stars!"
Annie
Mother of Kai Zer, P3
"LK has truly nurtured my child's interest genuinely to enjoy learning and understanding of the language. My child looks forward to class every week and looks forward to meeting with her teacher.
A happy environment with the patient guidance of her teacher really enabled her to benefit academically. Not only that..."
Sabrina
Mother of Astor, P2
"Both Kobe (11) and Nigel (8) have been with LoveKids for the past couple of years. We have seen their command of English and their use of vocabulary and grammar improve over the years.
The preparations by the teachers at LoveKids gave our boys much needed confidence and motivation prior to their exams and assessments.."
Tommy
Father of Kobe, P5 and Nigel, P2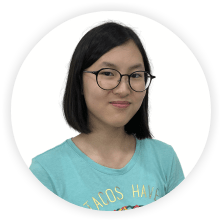 "LK helped me build my confidence for my PSLE Oral exam. I was also taught how to write mature plots for my composition. LK also gave me grammar and vocabulary notes which helped me for Paper 2!"
Tianna Tan
Primary 6
"LK's oral notes helped me a lot! I feel confident for SBC as I knew what to say and how to expand. LK also guided me in my composition and my marks improved tremendously. LK also sets their own mock exam papers for us to do which aided me to improve in my grades and helped me gain confidence for English."
Diyana Law
Primary 6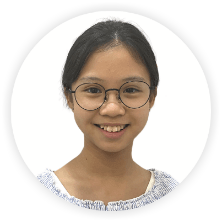 "Before I came to LK, I did not know how to write a strong composition. LK also taught me how to manage my time and to feel confident in an exam setting. LK has great grammar rules that I used to ace my Paper 2. I feel confident for my PSLE results."
Jenelle See
Primary 6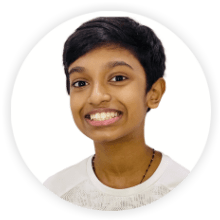 "I learnt a lot from the LK packages like Grammar and Vocabulary, and Synthesis and Transformation. At the beginning of P6, I faced many problems in composition. In less than a few months, LK helped me so much and I overcame my fear of composition. LK also helped me to increase my oral marks from 22 to 26 over 30! I learned so much!"
Xander Fernando
Primary 6
Tuition in Singapore is often considered beneficial for a child′s education and learning experience.
read more
Why LK Academy?
LK Academy is an extension of LoveKids Speech and Drama. Our mission stands, to build emotional intelligence in children so that they grow up confident, having great interpersonal skills and believing in themselves. We love our young learners like our own and will go the extra mile to guide and nurture them as well as help them achieve their goals and dreams. We see the future in our enthusiastic and persevering learners. Thus, our tuition centre is committed to nurturing them with the right knowledge, character development and confidence. Our primary and secondary school tuition programmes will help our students be the best that they can be!
What to Expect From LK Academy?
LK Academy was established with one goal in mind, to become the best tuition centre that will cater to students from Primary School Tuition to Secondary Tuition. We are as meticulous as parents are when it comes to children's education. Thus, we design a curriculum that will help every student, from Primary School Tuition to Secondary School Tuition, in unleashing their full academic potential. We do not accept only the best students. We welcome all learners and help them be the best that they can be. Start your child's formative years right. Enrol him or her in our Primary School Tuition Centre and let us help your child achieve academic excellence throughout this important journey.
Want to learn more about LK Academy? Hear the story behind our tuition centre today!