There are good teachers. There are great teachers.
Then there's LoveKids and LK Academy Team.
Margaret Nonis
Programme Director
Margaret embarked on her passion for teaching in 1995. She graduated from Kinderland Singapore with certification in Speech and Educational Drama. Wanting to achieve more, she advanced her training in English Literature, Theatre Studies, Drama and Acting. She graduated with honours from Guildhall School of Music and Drama, London.
During her 20 years of teaching, Margaret has taught Speech and Drama, imparted her knowledge in English Literature and the English Language.
Show More
Margaret believes that every child, no matter what learning disorders they may have, can and will learn when inspired. Her mission is to watch the children grow in confidence and be proud of who they are and what they can achieve.
She has pursued an Advanced Diploma in Special Education and Child Psychology.
Margaret's role as an educator is to mentor students in coping with their challenges in school and walking with parents in their child's academic journey and social development.
'If there is one touchstone to success, it is confidence' This powerful quote by Lee Kuan Yew has made an impact in her life and is a testament to share with every student and parent who walks through our doors.
Fred Nonis
Director
Fred handles administration and marketing at LoveKids. After being in the financial industry for 15 years, he decided to pursue a new calling. He became part of the LoveKids Team.
A true believer that one should never stop learning and always continue to pursue your heart's desire. Being a part of the team has allowed him to develop his talents which would have never been possible if he had not made that move.
Show More
Working with children and watching them bloom is now his mission. More importantly, he has discovered how kids bring priceless joy.
Being a father of three grown children and having gone through many challenges, Fred would like to share this quote from Neil C. Strait, "The best gift a father can give to his child is the gift of himself."
Fred has been directly involved in building and shaping LoveKids and LK Academy. He works with the team to develop new courses and direction for the company. Always on the lookout for what is needed and what is relevant for our students in their academic journey keeping up with today's modern world.
Rachael Nonis
Curriculum Writer
Rachael graduated from Lasalle College of the Arts with a Diploma in Higher Education in Theatre and Performance Studies.
She also holds a diploma in Mass Communication from Ngee Ann Polytechnic, Speech and Drama certification from Trinity Guildhall School of Music and Drama, London and a Diploma in Learning Disorders Management and Child Psychology from College of Allied Educators.
Show More
Rachael has had the experience of teaching and guiding children for over ten years. Her love for children and teaching has led her to choose teaching as a career. She writes the English curriculum for LoveKids students, using the power of the written word, together with her teaching style, to guide students towards SA2 and PSLE.
Rachael recently released an assessment book series, Ace Your Vocabulary, for P1 - P6. The books are sold in Popular Bookstore and in Primary School bookshops.
At Lasalle, Rachael gained the knowledge and experience of writing plays as well as directing them. Her work in journalism, while working for a magazine firm, has been published in inflight magazines as well as Time Out Singapore.
Rachael strongly believes in the power of confidence to help children grow, from preschool to primary school, then secondary school. She also believes each child has a unique learning style and great potential.
Kimberly Nonis
Educator
Kimberly is a graduate from Lasalle College of the Arts and College of Allied Educators. She has a diploma in Fashion Communication and a diploma in Learning Disorders in Children and Child Psychology. She is also a certified Speech and Drama instructor with certification from Trinity College London.
Kimberly has been an educator for 7 years, teaching English, Math and Science to Primary 1 to Primary 6 pupils. She has a strong love and passion for teaching students and mentoring them through their primary school life.
Show More
Although she started with a Diploma in Fashion Communication, her desire to teach always burned in her. She followed that desire and has not stopped since.
Kimberly believes in the importance of building a connection with her students. This connection empowers her students to trust in her and ultimately aid them in being their most confident self. Her methodology in the classroom is to be creative in her teaching methods to suit each student's way of learning. Her love for teaching continues to grow each day.
Melva Lee
Educator
Melva is a graduate of Lasalle College of the Art's Bachelors (Hons) Degree in Acting programme. Armed with a Diploma in Performance from Lasalle as well, Melva has been a freelance actor in Singapore, acting in TV to performing plays for young audiences. Through performing for young children, Melva found a calling in working with children and eventually becoming an educator.
Born in Singapore, Melva spent many years of her childhood abroad, growing up in the United States and Australia.
Show More
Although she was moving around a lot, there was one thing constant in her life, which was her love for the performing arts. She has always enjoyed performing be it in plays, musicals or choir recitals.
Melva now aspires to share her passion of drama through incorporating drama education into her teaching style. As a highly passionate teacher, she is determined to develop the confidence of the youth of Singapore with a holistic and drama-based approach to child development.
As she develops as an educator, she is focused on developing deep connections with each student, paying close attention to developing their confidence and each of their unique strengths. Melva believes that we as people can also learn a lot from children.
Sharon Foo
Educator
Sharon is a graduate of the Swinburne University of Technology, Melbourne, with a Bachelor of Arts Degree, majoring in Politics and Marketing. She graduated with an Advanced Certificate in Teaching Speech and Drama from the Nanyang Academy of Fine Arts.
With a passion for educating children, she believes that every child has the ability to be an effective communicator and hopes to equip them with the essential skills during their early stages of learning.
Show More
In a digital world filled with devices, she firmly feels that it is even more vital now to connect and relate well to one another. It is through drama that children can better understand their feelings, articulate ideas, and develop empathy for others.
Sharon hopes to contribute through her experiences, livening up lessons in interesting and fascinating ways. It gives her a sense of fulfilment being able to watch a child progress from being reserved to a confident and expressive student. She believes that the potential every child has is ready to be developed to its full capacity!
Angelia Seetoh
Educator
Angelia Seetoh, known to everyone as Jill, graduated from the University of Canberra with a Bachelor of Communication Degree, majoring in Journalism. She has always been passionate about educating children and believes that even the shyest child can find their expressive and creative voice, if lovingly and patiently encouraged.
With her background in journalism and communications, and having lived in Finland for a number of years, Jill draws on her prior experience to liven up the classroom.
Show More
Her lessons are active, interactive and fantastical as she aspires to awaken the imaginations of the children. She also hopes to equip children with strong presentation and communication skills that help them gain more confidence.
She sees great importance in nurturing children's EQ, especially in empathy and change tolerance. This, she believes, will help blossom their social life.
Jill is pursuing an Advanced Certificate in Teaching Speech and Drama from the Nanyang Academy of Fine Arts. This powerful quote by Tim Fargo truly resonates with Jill.
"Who you are tomorrow begins with what you do today."
Irsyad Dawood
Educator
For as long as he could remember, Irsyad Dawood has always found himself in front of people, either as an actor, artist or educator. His natural flair for taking the stage and keen interest in education has led him to various opportunities with children where he fuses theatre and teaching.
In his artistic practice, he has been involved in numerous projects commissioned and curated for young people. He believes that arts education and exposure is key to a child's development.
Show More
Whether it'd be creating/performing theatre for young audiences or designing art exhibition-play spaces, Irsyad has been bringing exciting learning experiences to young people.
In tandem with his artistic practice, Irsyad is working towards becoming a certified facilitator with Quantum Learning Global, specializing in Social and Emotional Development. After completing his studies at SOTA under the International Baccalaureate Career-related Programme (Theatre), he pursued a B.A. in Acting from Lasalle, where he wrote his dissertation on Social and Emotional Learning in Drama Education.
He strives to make joy and learning synonymous for every child by facilitating meaningful experiences and supporting their development every step of the way.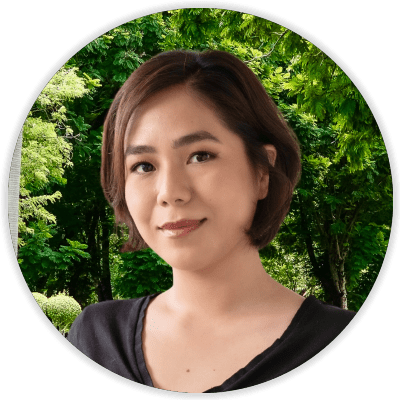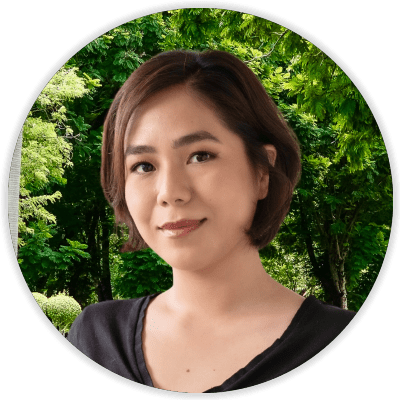 Andrea Rush
Educator
Andrea is a graduate of Nanyang Academy of Fine Arts' Bachelor of Arts Honours Degree in English Drama. Originally from the Philippines, she was enrolled into drama classes at a very young age to encourage her to open up in a new environment and be more expressive.
Having studied in Singapore for primary and secondary school, Andrea's thoughts of mainstream education was indeed a challenge. However, she had embraced it with confidence and hard work.
Show More
She hopes to impart her experience and knowledge for her students to think critically for themselves and cater to their individual needs and abilities. Hence, she places emphasis on making lessons not only more engaging but also inclusive and open.
She believes each individual child learns differently and that as a teacher, it is her goal to ensure that their needs are met. She understands the value that Speech and Drama has in helping children become confident, sociable and empathetic not just on stage but in everyday life.
She has performed in theatre productions locally and overseas in theatre festivals, and has been a show host at Universal Studios Singapore . As a teacher, she has taught Primary school and Preschool children in enrichment programmes for Public Speaking and Speech and Drama. She uses her experience as an actor and host to teach children to be strong, expressive and confident speakers.
Her goal is to create a safe, fun and inviting space for students to express themselves freely. She encourages children to think big and challenge themselves creatively. She also understands the value in guiding students to be concise and intelligent when it comes to communicating their thoughts.
A quote by George Bernard Shaw that she keeps close to her heart when teaching is "Imagination is the beginning of creation. You imagine what you desire, you will what you imagine, and at last, you create what you will."
Farah Shakina
Educator
Having graduated from Murdoch University with a major in Psychology and Business Management, Farah's academic pursuits laid the foundation for a remarkable career.
As an educator for the past four years, Farah has been dedicated to teaching English and Math to lower primary children. Her hands-on psychology experience has provided her with a unique perspective, allowing her to engage with children from diverse backgrounds while maintaining an essential balance between fostering young minds and providing care and knowledge.
Show More
Before entering the field of education, Farah was a professional athlete, representing her country. This experience ignited her desire to help others in a meaningful way, driven by the support she received in her own formative years.
Farah's core belief lies in the transformative power of confidence. She understands that children must cultivate this essential quality to reach their full potential. She also recognizes that each child possesses a unique learning style and untapped potential.
Farah's diverse experiences and rich background make her a passionate advocate for education and psychological well-being. She is dedicated to empowering youth and creating a brighter, promising future for the children she serves.